High Pressure Hose - Multi-Spiral Hydraulic Hose En856 4sh

DIN EN856 4SH

Wire Braid Hydraulic Hose: EN 856 4SH STANDARD
Tube: Oil resistant synthetic rubber
Reinforcement: four high tensile steel wire layers
Cover: Abrasion and weather resistant synthetic rubber
Temperature range: -40 ºC to +100 ºC

High Pressure Hose - Multi-Spiral Hydraulic Hose En856 4sh
DN
Hose I. D
Wire O. D
Hose O. D
Working
Pressure
Burst Pressure
Minimum
Bend Radius
Weight
Inch
mm
mm
mm
MPa
Psi
MPa
Psi
mm
Kg/m
5
3/16
4.8
11.1
13.4
41.4
6000
16
23720
90
0.31
6
1/4
6.4
12.7
15.0
40.0
5800
160
22840
100
0.33
8
5/16
7.9
14.3
16.6
36.0
5250
140
20000
115
0.39
10
3/8
9.5
16.7
19.0
33.1
4800
132
18840
130
0.50
12
1/2
12.7
19.8
22.2
27.6
4000
110
15720
180
0.59
16
5/8
15.9
23
25.4
25.0
3630
100
14280
200
0.71
19
3/4
19.0
27
29.3
21.5
3120
85
12280
240
0.86
25
1
25.4
34.9
38.0
16.5
2400
65
9420
300
1.28
31
1 1/4
31.8
44.5
48.3
12.5
1820
50
7140
420
2.02
38
1 1/2
38.1
50.8
54.6
9.0
1310
36
5140
500
2.23
51
2
50.8
63.5
67.3
8.0
1160
32
4560
630
2.85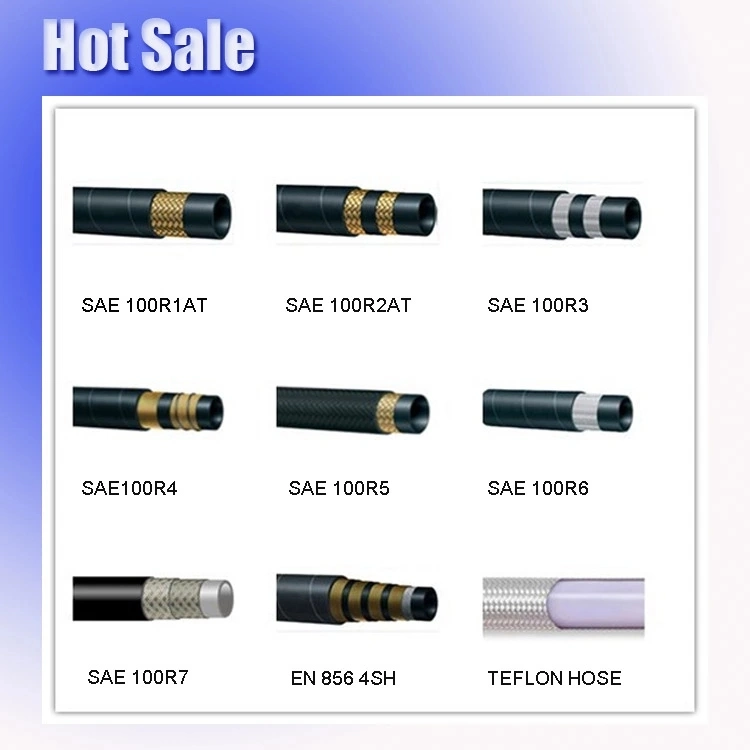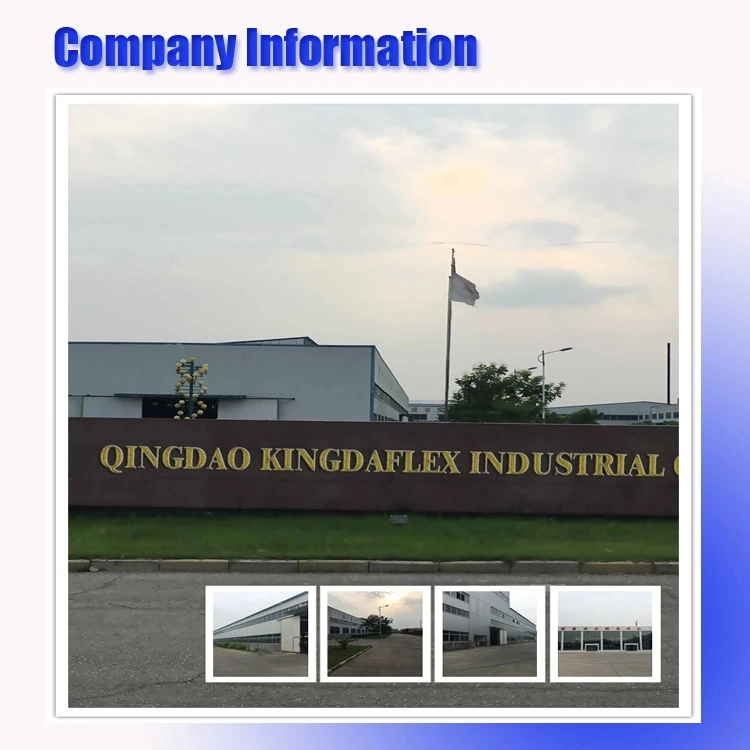 Company Information:

Kingdaflex Industrial is a professional manufacturer & exporter of hydraulic hose and industrial hose in China. Since the establishment, we have controlled and inspected raw materials strictly to ensure the quality. Meanwhile, we are continuing to refine our manufacturing and processing systems to achieve customers' requirements all the time.
Our products including:
Hydraulic Hose (R1AT/1SN, R2AT/2SN, 1SC/2SC, R16/R17, 4SP/4SH/R12, R13, R3/R6, R4, R5 etc.)
Welding Hose (Oxygen Hose, Acetylene Hose, LPG Hose, Twin Line Hose)
Air/Water/Oil Hose (Smooth Cover and Wrapped Cover with 300PSI or 150PSI, Suction & Discharge Hose)
Industrial Hose (Sandblast Hose, Concrete Pump Hose, Slurry Hose, Fire Hose, Food Hose, PVC Hose etc.)
With stable quality, timely delivery and competitive prices, our products are widely used in construction machinery and equipment, coal mining and power transmission industry in more than 30 countries.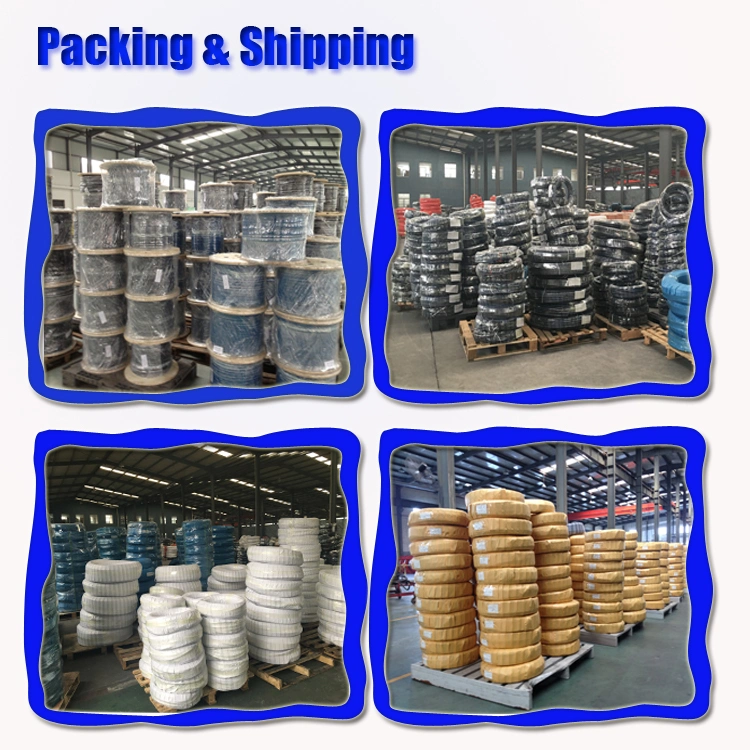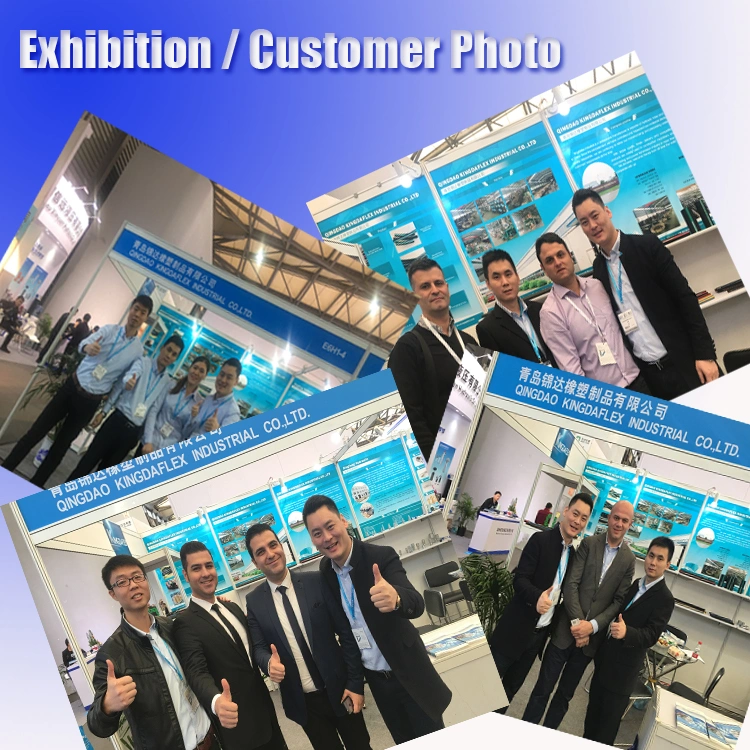 FAQ

1.Who is Kingdaflex?
Kingdaflex is a reliable manufacturer and exporter of hydraulic hose, rubber hose and PVC hose in China for more than 15 years in the market.
2.What are you offering?
1)Hydraulic Hose (R1AT/1SN, R2AT/2SN, 4SP, 4SH, R12, R13, R15...)
2)Rubber Hose (Air/Water hose, Oil/fuel hose, Suction and discharge hose, Sandblast hose, truck tank hose, fire hose, oilfield hose...)
3)PVC Hose (PVC suction hose, layflat hose, fiber braid hose, garden hose, air hose...)
3. How Can I get to Kingflex?
Kingdaflex is in Shandong, you can fly to Qingdao airport or by bullet train to Qingdao railway station, then we will pick you up.
4.What is the delivery time for one 20ft container?
Usually it is 25 days after receipt of deposit.
5.What is your payment term?
Usually it is T/T 30% in advance; T/T 70% against copy of B/L.
6.What is your price term?
The price is base on FOB, CFR or CIF.
7.What is your port?
Qingdao port, Xingang port
8.Quality control, warranty and guarantee
We control the quality from raw material. We only work with stated enterprise and their quality is stable; Our workers have in rich experience, our production machinery is advanced; Before packaging, we make very strictly test and inspection by QC. We guarantee quality within one year.