Motexo Vent--
Anti-explosion Tunnel Ventilation Fan
TDF series of push-type counter-rotating Tunnel Ventilation Fan is made by Boxing Motexo
Industries Co.,Ltd.in the summary of the existing domestic rotary fan-fan structure and
technical performance on the basis of the development and production of a new generation
of widely used new Energy saving local fan.The product has a reasonable structure,
complete specifications,high efficiency, energy-saving effect is obvious, low noise,
air distance and so on.
According to different ventilation resistance requirements, you can use the machine
can be graded use, thereby reducing ventilation power consumption, energy conservation.
Roadway length within 2000m can not move the fan normal air supply, reducing the labor
intensity of workers, saving ventilation time, coal mine is the ideal local ventilation equipment.
At the same time, it can also be used for metallurgy, nonferrous metals, gold, chemical,
shipbuilding and ceramic industry and other high-pressure ventilation. Its structure is characterized
by mine explosion-proof, on the rotation, muffler, axial flow.
This product can be used flat on the floor of the roadway or on the wall of the roadway.
View more details and technical sheet of our tunnel ventilation fan ,
kindly please contact us to get latest catalog.


Customer Cases---Tunnel Site

We've been working with many project in Indonesia, Pakistan and other countries for tunnel,
mining and Hydro Electric Power Plant.We understand the harsh environments in which fans are used.
Motexo fans will meet and exceed the demands of your mine or tunnel project, other industrial factory.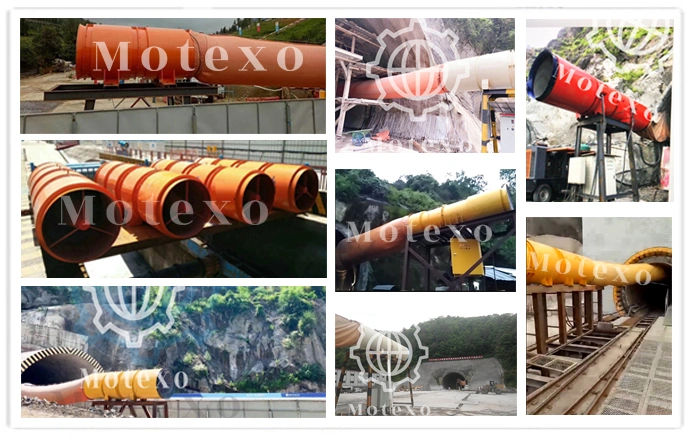 Production Workshop

Motexo Fan manufacture 300 series and more than 1,400 kinds of industrial fans.
All include heavy-duty designs for industrial applications.
We have individual workshop for roots blower,centrifugal fans&blowers,
maintaining,axial fan,welding and assembling.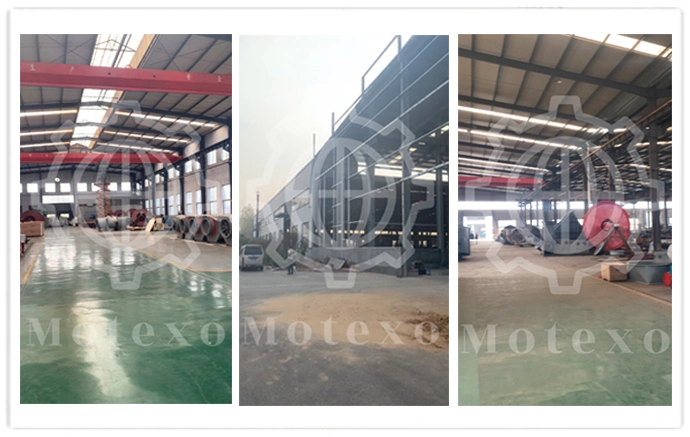 Production&Testing Equipment

Not only we can produce large batch of small fan, we have processing capability to produce heavy
duty blowers like above 3.5m high. We adopt the best technology in all aspects of industrial blower,
such as shot blasting, sand blasting, all the paint process, welding process, etc.
Stoving vanish looks brighter than water paint( ordinary painting color). It has more than 200 sets of fine, large and rare processing equipment, and has a high-tech resin sand casting production line.

Our tunnel ventilation fan is generally used for power plants, environmental protection plants,
coal plants, and so on.It requires high technology and workmanship.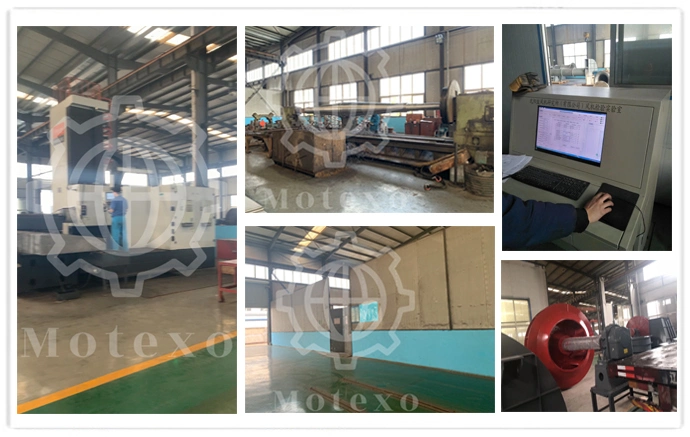 Tunnel Ventilation Fan Equiped with Frequency Control Panel/Soft Starter