Flexible suction arm is a dust absorbing device which was designed independently by our company. It main is applied to welding dust disposal, odor, steam or not easy exploded powder absorbing units. The flexible arm is available of adjusting the length freely.
The flexible arm is made of support frame, pulley, suction hood, soft tube and fastener and other components, the front suction hood can move and suspend flexibly with the soft tube together to meet the requirement of different work conditions.
Main Features
1. It's acid-fighting, alkali-resistant, anti-flaming, anti-chemical.
2. Air suction hood 360 degree rotating
3. Occupies small space
4. Regulate flexible and reliable positioning
5. Retractable flexible led light
Fume Arm Benefits
1. Exceptionally long operational life time
2. User friendly construction
3. Low noise performance
4. Easy to adjust and maintain
5. Increased capture velocity


Parameter
Item
Diameter
Length
Internal joint suction arm
φ160mm
2m
φ160mm
3m
φ160mm
4m
φ200mm
3m
φ200mm
4m
φ250mm
3m
φ250mm
4m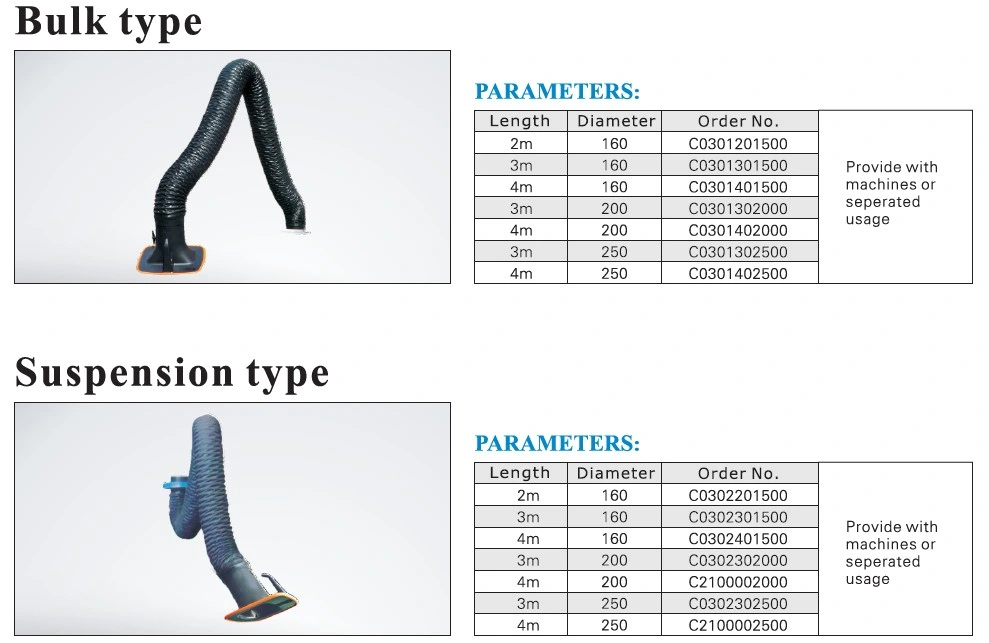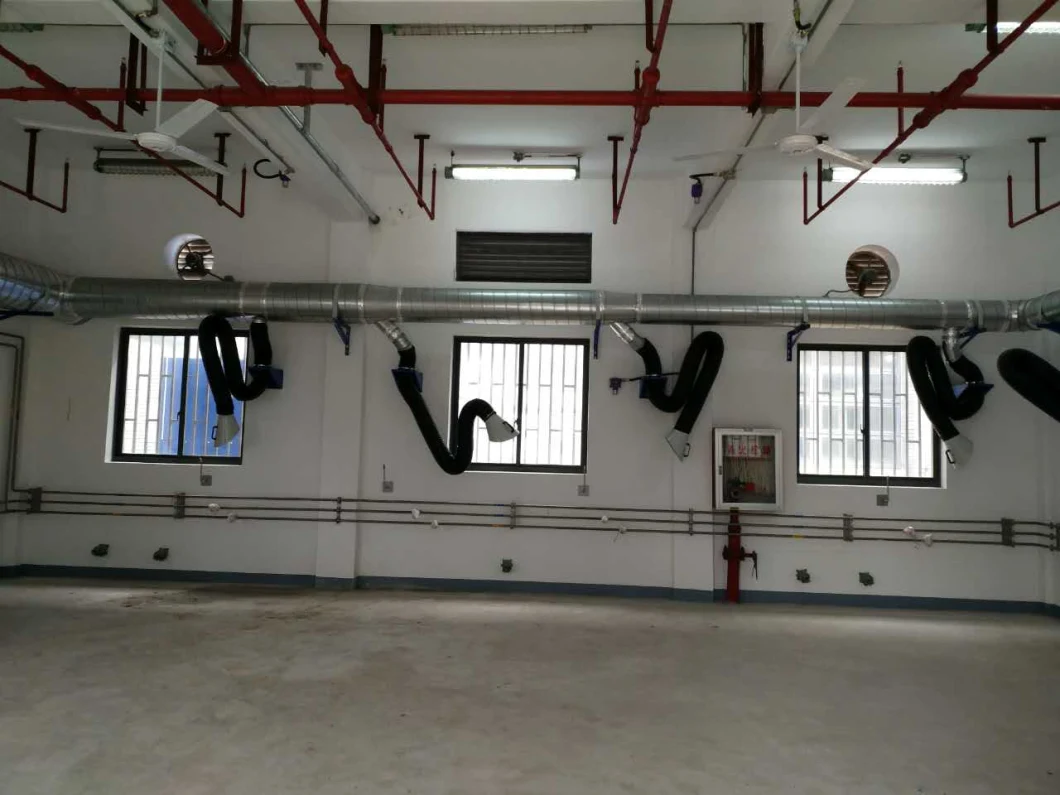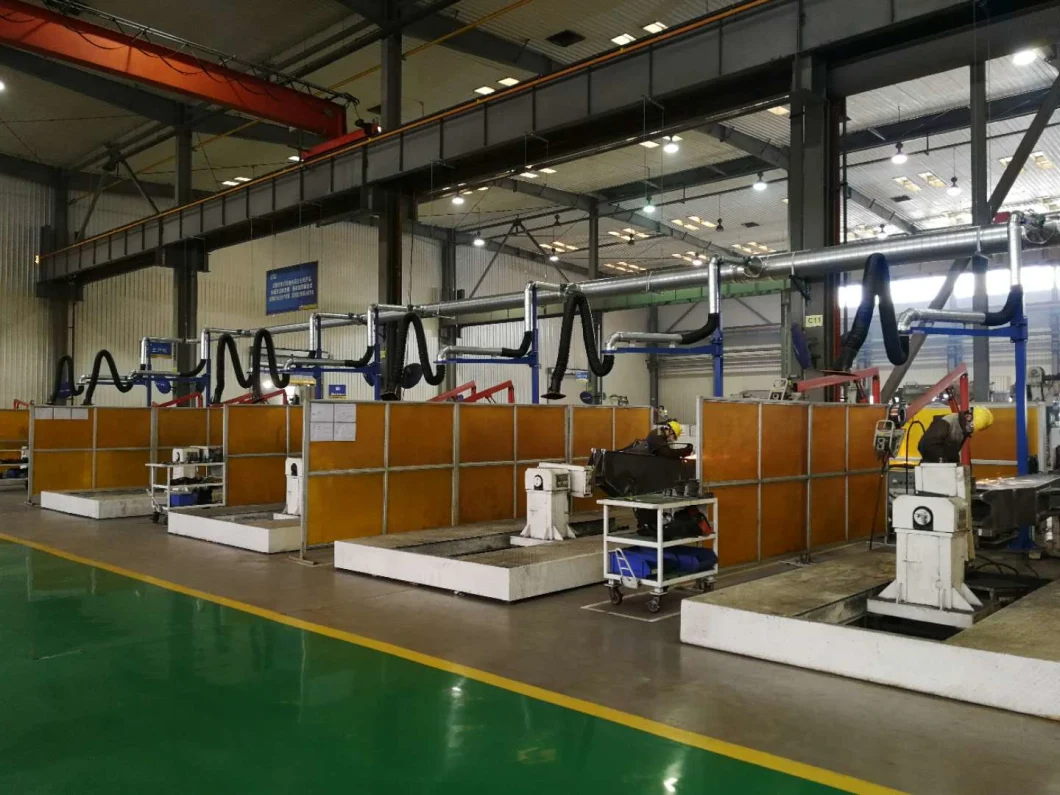 Company profile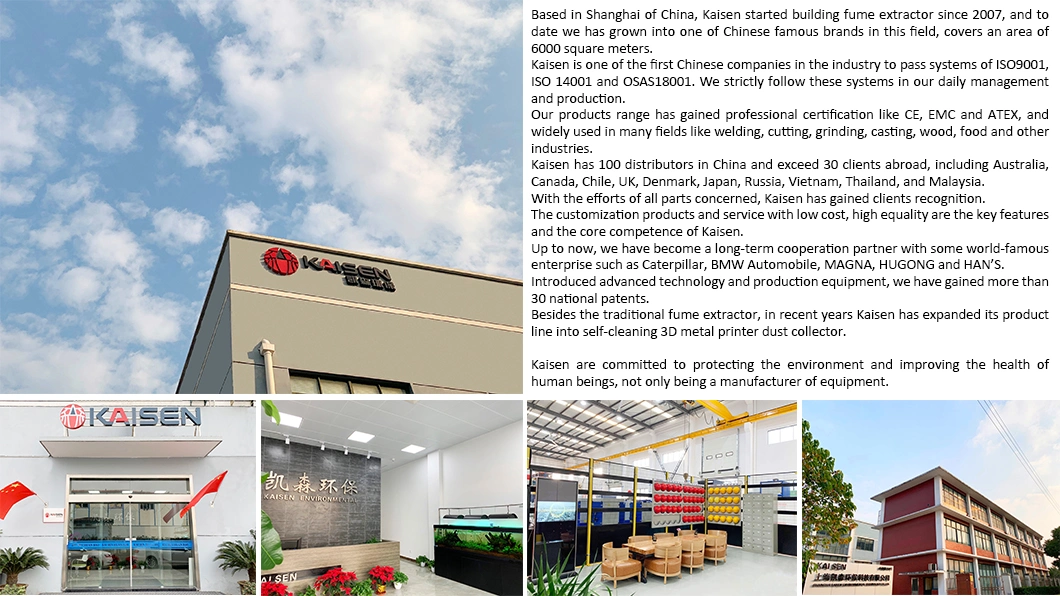 Exhibition